NaviComputer goes Metro (WP7) – first preview
Hi,
as you might already know I am working on NaviComputer for Windows Phone 7 smartphones.
Since I would like to get as much feedback as possible in an early stage from potential users, today I recorded a short screen video of my actual userinterface prototype. Of course there are still a lot of things and features missing. This video is only intended to give an impression of the basic userinterface concept. As I want to optimize NaviComputer for the best user experience any feedback is highly appreciated.
Basically NaviComputer starts with a panorama Page in WP7 Metro style. By swiping the screen to the right and left you can access all the basic functions like viewing the map, starting to record a track and see its duration, distance etc. By tapping the appropriate screens you will get to a more detailed view, for example to the fullscreen map or to advanced track statistics/diagrams and so on.
The whole application will adapt it's color schemas to the user's theme settings.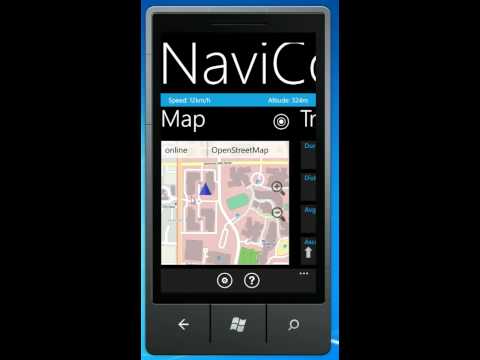 If you want to support my work please use the following Paypal link or contact me via Email.